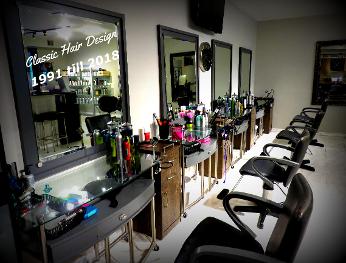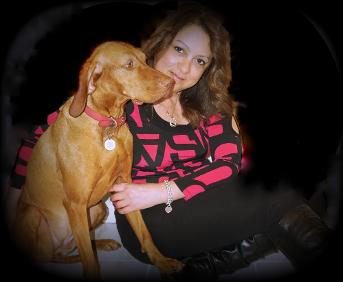 From successful beauty salon owner to the solo hairstylist- Welcome to Abby's Classic Hair Design
Breaking down the walls, turning a new chapter and rediscovering the artist
Hi:) My name is Abby. Here is a little bit about me.
I love everything about and anything that involves hair. More than half my life has been dedicated to the art of hairstyling.
Before beauty school, before hairstyling, there was the artist. Labelled a rebel with hyperactivity, it was hard for me to focus, so school was not my thing. The only subject in school I loved and did extremely well was art class. Somewhere in my school year, I became fascinated with hair styling, so it was only natural that I attended beauty school. For the first time in my life, I became an 'A' student. I fell in love with the art of hair styling. After beauty school, my hunger to learn became my drive. I attended every hair show, signed up for hair courses and worked with some big hair legends. I was a sponge and for the next six years I drifted from one salon to another always learning and searching for ..the next great thing.
Did I ever think of owning my own beauty salon
Every hairstylist dreams of owning her own salon. In 1991, at the age of 25, I became a salon owner. My dream was to create a beauty salon with no boundaries. A salon with a unique environment, a place where hairstylists can be themselves; Tattoos, piercings, crazy hair and clothes. We practised total acceptance of individualities before the world did. My dream salon grew and became a well-known staple. For over a quarter of a century, the name Classic Hair Design maintained an excellent reputation in the community of Waterdown and surrounding areas for its outstanding personal service, with our team of creative, talented hairstylists
Why did I give up salon ownership
As a hairstylist, owning your own salon is the ultimate experience and for 25 years I achieved goals that where unimaginable but too many years of ownership and managing others can take its toll on the hairstylist and I became a jack of many trades and a master of none. In 2018, after 27 years of salon ownership, I closed down my beauty salon. I am now solo, Abby's Classic Hair Design. Now my vision is to master the one….the artist and stylist. Now I can offer my clients more of myself outside my salons' four walls.
Who am I now and what can I offer you as your hairdresser
Thirty-two years in the beauty industry has left me with a wealth of experience. From my early days at the Vidal Sassoon Academy in Toronto endless courses in hair colouring, cutting, hair texturizing, permanent waves, foil highlights, styling techniques, updos, curly hair, chemical straightening and ..you name it I have done it and mastered it.
The power of the scissors and the knowledge of hair colour will create a masterpiece. I think great things happen when your needs are met. My needs are truly fulfilled when my client feels beautiful after our time together. It may seem like a small thing, but it's a big deal to me that every client that leaves my chair learns something new about their hair.
When I hear anyone say " I hate my hair or I don't know what to do with my hair or I don't feel pretty because my hair is too wavy/curly or too thick or too thin etc" I feel ya…here comes the challenge. I am going to make them beautiful.
I would like to welcome you to my new location.516 Plains Rd E, Burlington, ON L7T 2E1
Serving Waterdown, Oakville, Burlington, Hamilton, Dundas, Ancaster for over 25years!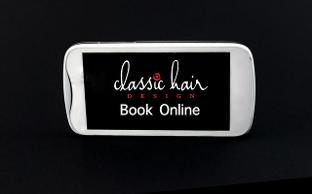 516 Plains Rd E, Burlington ON L7T 2E1 ( located inside Silk Hair Salon 905 689 8549 @ 2014 Classic Hair Design Creative Designer Abby Birbari ( updated April 25, 2018 )
Serving Waterdown, Oakville, Burlington, Hamilton, Dundas, Ancaster for over 25years