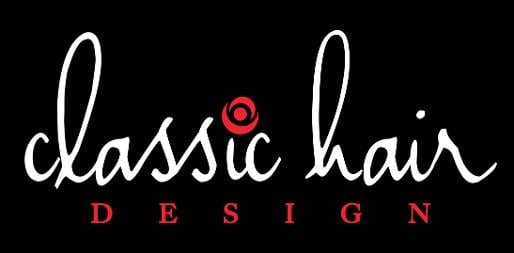 Everything You Need To Know About The Modern Perm 2022
Piggyback Perming Technique - Master Class $49.99
https://vimeo.com/ondemand/piggybackpermmasterclass
Learn how to do this advanced perm step by step from start to finish. This is a one hour course which includes a certificate of completions. We will give all kinds of awesome tips and tricks for this popular perm service. The piggyback perm will create everything from bouncy loose curls, to tighter springy curls and everything in between. Great for medium to long hair without sacrificing any length. The Piggyback wrapping technique is very different from other perms. It can be more time consuming and somewhat challenging. Two perm rods are used for every carved out section, one placed on top of the other. A smaller rod is usually placed at the base and a larger one on top. This ensures a uniform curl from root to end on longer hair. As the rods are piggybacked on top of each other, the result is a natural curl pattern with lots of bouncy curls regardless of hair length and thickness. This one hour course will demonstrate how to customize this perm to whatever look your going for. We will pass on everything you need to know about doing this perm. Many of our discussed tips and tricks can be applied to any kind of perm you may be doing.
Want to learn how to do the most popular perm for 2022? Check out my step by step demo filled with lots of tips and tricks. In this demonstration, I will show you how to wind a perfect pyramid perm. This perming technique can alsobe used to create any of these popular permanent waves. 'Pyramid Perm', 'Beach Wave Perm' 'Stacked Perm', 'Multi Textured Perm', 'Spiral Perm'.
Learn how to create the popular beachy wave perm. Use our technique and guidance with our step by step detailed demonstration using soft bender perm rods. Let us show you how to achieve the most sought after, sexy, sultry perm for 2022. The best part about this perm is that the grow out process isn't severe, no matter how straight your natural hair may be.The wave falls out naturally over time, usually lasting between 4 to 8 months, depending on the thickness and length of the hair.
The Beach Wave
Perm Beach wave is one of the most popular perms you will see this summer. This type of perm resembles a messy array of curls that flow naturally without structure. When you think of beach hair, you'll see windblown wild curls. Beach waves are different than traditional perms because of its specific curling technique. Soft, sponge-like curling rollers are used as opposed to traditional hard perm rods. Hair length determines the size of the curler. Curlers are rolled diagonally, with some rolled one way and others rolled the opposite way to create that sexy, wild tousled beach wave curls.
Styling options - air dry or a diffuser. Life span - 3 to 6 months, depending on the hair length and rod size. Hair care - moisturizing shampoo and conditioner, curling cream products are best suited
The Spiral Perm
Beautiful, tight corkscrew curls cascading downwards. When you think of corkscrew curls, think of bouncy coils of curls that will spring back up into shape if they are pulled. This type of perm can vary in appearance, depending on the length of the hair and the size of the perm rod used. Although this perm style is basically meant for long hair, people with short hair can opt for this type of perm as well. The length of hair will determine the rod size used, small, medium or large perm rollers or hair foam benders. To create these tight twisted corkscrew curls, the perm rods are placed vertically on the head and the hair is wound around. Over time, a spiral perm will partly relax but most of the curls should stay for some time until trimmed out.
Styling options - no fuss, requires no styling and can be left to dry on its own. Life span - 6 to 8 months or longer, depending on the hair length and size of the curling rods. Hair care products - moisturizing shampoo and deep conditioning products
The Body Wave Perm
Big, bouncy, natural curls with volume. This type of perm will give you soft, loose curls due to the larger rollers and gentle perm solution. Rollers are often inserted in varying and natural patterns to create a soft and natural looking curl. While the diameter of the rod may vary, body waves will be loose enough to wear with a variety of different styles. This a great perm for both men and women with normal to straight fine limp hair. This is a very popular type of perm for people that just want to add volume without the tight curls.
Styling options - scrunch-dried to defined curls. Life span - 3 to 6 months, depending on the length of the hair. Hair care - regular shampoo and light conditioner. light styling foam or sculpting lotions
The Spot Perm
Beautiful curls in a specific area of the head, rather than covering the entire head. This type of perm technique allows you to choose a section of hair to have permed and blocking the sections you don't want permed. Spot perms can be used to add volume to thinning areas and also to balance out uneven curl patterns in natural hair. Spot perms are a great fix if you have lots of curls in the back of your head and not on the top or sides. Usually, the rod used is dependent on what type of curl is needed to fit in with your own curls.
Styling options - scrunch dry curls or style with a round brush. Life span - 2 to 6 months, depending on hair length and the size of the perm rollers. Hair care - conditioning shampoo and conditioner depending on curl format
The Root Perm
Volume galore at the roots without the curly ends. This type of perm is great for anyone with heavy straight hair that requires volume at the root while maintaining their straight hairstyle. This will also eliminate to need to tease the hair for volume. The assessment required to determine rod size will ensure that the lift and volume added to the roots will be as natural as possible. Curlers are rolled from the scalp down approximately 2 to 4 inches while protective products are applied to the ends to ensure they remain straight. Root perms can also be used to touch up grown out perms, like the spiral perm where the roots are now straight and need re-curling without touching the rest of the hair. The exact same technique is used.
Styling options - regular styling routine. Life span - 2 to 3 months. Hair care - light shampoos, conditioners and styling products that will not weigh the hair down
The Multi-Textured Perm
Natural looking curls that fall on and around each other, the way it would if you were born with naturally curly hair. The curls without looking like a perm that provides a carefree effect and works well for the wash and go type. When done correctly, it's easy to pass this perm off as being your natural hair. This type of perm uses different types of curling techniques and rod size to create different types of curl patterns within the hair. This perm is perfect on layered, long hair, can also be done on shoulder length hair but short hair is not a good candidate. This creates a spectacular cascade of different curl patterns with varying shapes and sizes.
Styling options - wash, slightly blown dry and go. Life span - 4 to 6 months depending on hair length and rod size . Hair care - moisturizing shampoo and conditioners, light mouse or clear styling gels
The Partial Perm
Body with lots of natural movement. While many people think that a partial perm is the same thing as a spot perm, they are actually very different. Partial perms are usually done on top of the head and are commonly done on men or women with hair that is longer on top graduating to shorter sides and back. This type of perm, uses a combination of curling rods to help create a natural fade-in-and-out curl that blends seamlessly with the natural hair. The top of the head is usually done with a medium or large curling rod, and the short sides and back are done with a smaller curler. To create a natural blend of curls from long top to shorter sides and back, this is done by removing some of the smaller rods at the bottom after the perm solution is rinsed off. This way the short sides and back curls will be less springy when the neutralizer is applied to lock in the curls. A good overall cut and texturizing scissors on the sides and back will help with the blending of permed curls and natural hair.
Styling options - can be styled or left to dry naturally. Life span - 2 to 3 months due to the fact that short hair needs cutting more often. Haircare - moisturizing shampoo and conditioner, light styling gel on top and stronger on the back
The Stack Perm
Voluminous, big beautiful luscious curls. Stack perms are wrapped mid shaft or slightly higher and down to the ends. This means, no volume at the roots but lots of volume in the permed areas only. This is a great choice if you have shoulder length to long hair with little layering…this is the ombre of perms. To complete a stack perm, a variety of different sizes of rollers will be selected and placed artfully to create the illusion of perfectly stacked layered like curls.
Styling options - can be left to dry naturally or styled. Life span - 3 to 6 month, depending on the hair length. Haircare - hair mousse for natural volume and light sculpting lotion to help define curls
The Volumizing Perm
Beautifully textured waves with more movement than curls. Volumizing perms are typically better on shoulder length or short hair and can be used on a wider range of hair types and cuts. Great for both men and ladies. While other types of perms are more about creating bouncy curls or spiral ringlets, a volumizing perm is designed to create an S-like wave in the hair. This is a wonderful way to improve movement and body on flat thin hair without resorting to stronger perming solutions. To create the perfect volumizing perm, the curling rods are taken out of the curls before the neutralizer is applied. The curls are then allowed to relax to avoid the tightly curled look.
Styling options - apply volumizing gel, light blow dry. Life span - 2 to 3 months because of the gentle perming technique. Haircare - moisturizing shampoo and spray in conditioner
Perm Solution
Choosing a perm solution will depend on the health of hair and the type of hair you have. A complete analysis must be done before having a permanent wave. Perm solutions are made in a range of strengths
Resistant - for resistant fine hair and coarse (white ) hair. Normal -for good quality Virgin hair which has not had any chemical treatments. Tinted - for hair that has been tinted. Bleached - for hair that has been highlighted or bleached
What Is A Perm ?
A perm is a process where a professional hairstylist treats your hair with a chemical solution to alter the structure and permanently wave or curl your hair. This is what to expect when having a perm down
1. The hair is gently washed to remove any products and dirt
2. The hair is firmly wrapped around curling rods or sponge rods to form the perfect curl
3. The (smelly) perming solution is applied to each curler which breaks down the hair bond and makes the hair more flexible for reshaping into a curl.
4. The perm solution is left on for 10 to 25 minutes, length of time depends on the thickness and texture of your hair.
5. The perm solution is thoroughly rinsed out, hair is towel dried and the neutralizer is applied to the curlers for 5 to 10 minutes. The neutralizer rejoins the hair bonds and locks in your new curly structure.
6. The curling rods are then removed from your hair and the neutralizer is wash out of the hair and voila, curls galore
Permanent Wave can take anywhere from 2 to 5 hours to complete depending on the type of perm technique and length of the hair.A perm can be a big commitment and some perms may vary based on the condition, length and texture of your hair. So let's talk about your requirements and review your perming options
Classic Hair Design ( Now Located inside Silk Hair Salon ) 516 Plains Rd E, Burlington ON L7T 2E1 | 905 689 8549
Hours of operations: Monday & Sunday Closed - Tuesday 10am till 6pm - Wednesday 1pm till 8pm - Thursday 11am till 7pm - Friday 10am till 6pm - Saturday 9am till 4pm
Classic Hair Design is a beauty salon ( NEW LOCATION ) located inside Silk Hair Salon, Burlington. Beauty Services offered; Advance haircut and style for ladies, design haircut for men, barbering, razor haircuts. Specializing in colour correction and colour makeovers, foil highlights, ombre highlights, balayage highlights, shadow highlights, silver highlights, hand painted highlights. Specializing in curly hair, permanent hair straightening, frizz relaxers, hair texturizing. Specializing in permanent wave, body wave perm, spiral perms, beach wave perm, multi-texured perm.