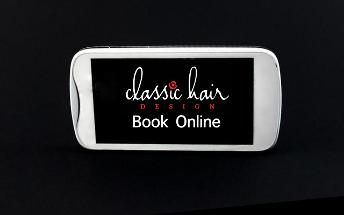 You can book your services online!
Just click on the online booking. Here are a few things to remember when booking your service:
1) Always select your colour service first to avoid booking complications
2) If you are unsure of what you would like, please call us before completing your online booking
* Some services are not available for online booking. Please call if you don't see the service you'd like on the list.
Classic Hair Design ( Now Located inside Silk Hair Salon ) 516 Plains Rd E, Burlington ON L7T 2E1 | 905 689 8549
Classic Hair Design is a beauty salon ( NEW LOCATION ) located inside Silk Hair Salon, Burlington, Ontario. Offering two great hair colour system, Goldwell and Oya Hair colour. Beauty Services offered; Advance haircut and style for ladies, design haircut for men, barbering, razor haircuts. Specializing in colour correction and colour makeovers, foil highlights, ombre highlights, balayage highlights, shadow highlights, silver highlights, hand painted highlights. Specializing in curly hair, permanent hair straightening, frizz relaxers, hair texturizing. Specializing in permanent wave, body wave perm, spiral perms, beach wave perm. Specializing in prom updos, graduation updo, wedding party, bridal updos.
Serving Waterdown, Oakville, Burlington, Hamilton, Dundas, Ancaster for over 25years